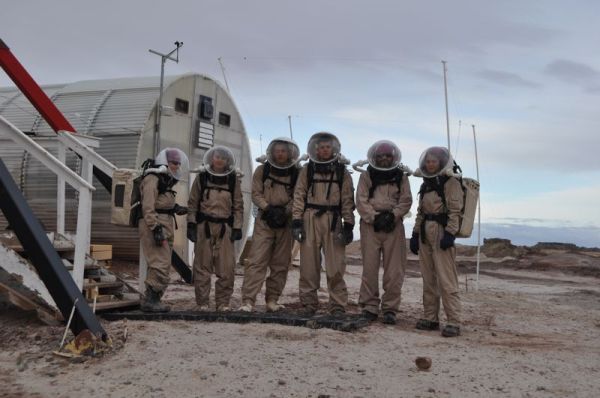 Seven people, five nations, one crew. This sums up the experience of MDRS Crew 92 over the two weeks from March 6th-20th 2010. Lead by MSA Vice President and research director Dr Jonathan Clarke Crew 92 consisted of Dr Katy Hurlbert (NASA Johnson Space Center) in week one, Dr Carol Stoker (NASA Ames Research Center) in week 2, along with Line Drube (Geophysicist and Astrophysicist from the University of Copenhagen) and three French Air Force Second year cadets - Marie Mikolajczak Human Factors and Safety Officer), Nicolas le Tallec (Crew Engineer, and the Executive Office Lindsay Biset-Bentchikou.
Read more in Jonathan Clarke's
mission report
(pdf). View the photo gallery
here
.