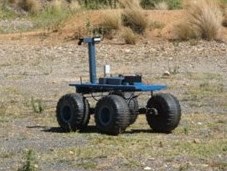 The Arkaroola Mars Robot Challenge Expedition is the latest of a series of expeditions run by Mars Society Australia (MSA) since its inception in 2001. Destinations of previous expeditions have included the Pilbara, Woomera, and the Mars Desert Research Station in Utah, as well as Arkaroola
The aims of the Arkaroola Mars Robot Challenge are:
1.    Test a range of field robotics at Arkaroola with the goal of developing concepts for planetary operations, especially Mars.  Participants include Murdoch University (WA), confirmed), University of New South Wales, Mars Society India, and MSA.
2.    Test control of remote robotic and human field operations at Arkaroola from centralised mission control run by Saber Astronautics from a control room in Sydney
3.    Explore astrobiological features of the Arkaroola region.  These include Proterozoic...